Hello, you amazing Ladies! We are so excited to announce...
we are planning our 2019 Spring and Fall
AGELESS WOMEN'S RETREATS
How to harness your energy and sparkle through the ages.
A holistic approach towards creating balance in your life so you can thrive through the different stages of your beautiful life.
We welcome you to join us to relax, unplug, and restore your energy during our popular weekend wellness retreat.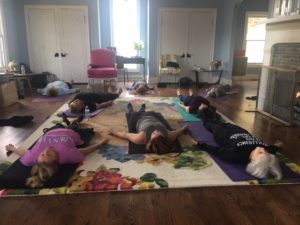 Imagine…3 days disconnected from your devices, work and personal life… taking time to shut down outward distractions and tune in to your body, mind, and spirit in a casual supportive atmosphere with other ageless women.
The weekend will give you awareness, peace, and awaken your creative genie. Learn to integrate intentions and desires as you give yourself the gift of clarity during this ENERGY-focused retreat.
Based on very generous feedback from our 2018 Ageless Retreats, we are thrilled to announce an expanded and fine-tuned agenda! You'll enjoy…
3 nights stayat a lovely venue (to be announced)
3 delicious and nutritious breakfasts, 2 lunches and 2 dinners included
Wine Women and Wisdom Meet & Greet tapas style cocktail party*Yes, wine is included!
Interactive cooking class curated by a private chef
Daily meditation and yoga *Bring your yoga mat
Mindfulness tools and training workshops *Bring your journal
In-depth content encouraging the fabulous holistic lifestyle you desire
Luxurious self-care pampering pajama party
Vision board workshop
Plenty of down-time for R&R, visiting, being in nature and exploring
Sound healing work with Robin Barnes and her bio-field tuning session available for booking **
Personalized, tabbed 3-ring binder with handouts, delicious healthy recipes and extra paper for your notes or journaling
Generous gifts and supportive materials for your your wholistic journey
And, so much more…you'll just have to come and see
Yoga, Meditation and Mindfulness practice:
The yoga is an all-level practice suitable for everyone. Melissa's teaching style is extremely intuitive and each class will focus on specific alignment points, restorative energy and relaxation. The physical practice, Hatha and Restorative Yoga, can be a powerful tool for gaining clarity in the mind, and alignment with Energy. Plus, the yoga practice will support the deeper work we will share. You will feel completely connected to your radiant health and vitality after this incredible Asana practice and meditation. Melissa will guide the group through a visualization meditation experience that will create breakthroughs in everyday life. She will blend her experience as a transformational coach to provide tools and strategies for daily life stress management.
The Discussion:
Gail will take us through a journey of what it looks like to live a vibrant life. You'll discover that you more than likely already have access to the wisdom and wit to keep your energy flowing with ease no matter your age. Gail's travel adventures, interesting careers and bubbling curiosity overflow onto her transformational experiences and she shares her energy with whoever and whatever she touches. She uses the principles of feng shui and wabi sabi in her decorating business, Change Magic Interior Consulting. She's keenly tuned into how we want to feel in our environments, both interior and exterior. How we feel and maintain balance inside is, more often than not, greatly influenced by our everyday surroundings. Know that you'll have fun answering thoughtful questions with other creative women and in your own private journaling. More about Gail please visit www.change-magic.com
The Facilitators:
Melissa Mooney-Lopez AKA Be Well Mel and Gail Adkins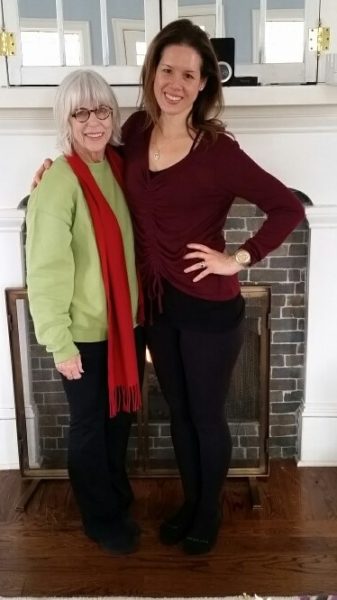 While Gail was working her Change Magic at Mel's home and Mel was coaching Gail during her Creative Insight Journey (CIJ) course, they simultaneously had "ah-ha" experiences. Both had dreams of hosting wholistic lifestyle retreats. Hence, the Women's Ageless Retreat became a reality!
Melissa's extensive background and training as a workshop facilitator, an integrative nutritional coach, and yoga teacher uniquely qualify her to lead women of all ages to discover their personal relationships to nutrition, exercise, and mindfulness.
Melissa practices what she preaches as she strikes a balance as a busy working mom, wife and healthy homemade comfort food creator. Her training in health coaching is from the prestigious Institute for Integrative Nutrition (http://www.integrativenutrition.com). She is devoted to spreading the message of inspiration and wellness throughout all aspects of her coaching practice. Learn more about Mel.
Gail's enthusiasm for keeping sparkle, fun, and positive energy flowing infuses all her endeavors – and there have been many over the years! With training in both eastern and western feng shuidisciplines, a liberal arts degree, extensive travel opportunities, a public relations career in the tourism industry, little theater (tap dancing included), and an interior decoration consulting practice have given her a broad perspective and a great appreciation for the benefits of a healthy and laughter-filled lifestyle. Learn more about Gail at www.change-magic.com.
** Robin is a Certified Biofield Tuning Practitioner, Sound Healer, Usui Reiki Master & Teacher, and Certified BioAcoustic Practitioner. An avid believer in the power of sound as a healing modality on multiple levels, Robin uses tuning forks, drums, toning, crystal bowls and various other instruments to help bring the body back to center and initiate individual health on a cellular level.
Biofield Tuning is a non-invasive, therapeutic method that uses sound waves produced by tuning forks working in the electromagnetic biofields surrounding the body to clear stuck energetic patterns in order to diminish stress, anxiety and pain. It was developed by pioneering researcher and practitioner Eileen McKusick and represents 20 years of clinical inquiry into the Biofield Anatomy. This cutting edge science can have profound healing effects on the body.
Cuisine:
All the food will all be delicious and nutritious. Each meal will showcase simple sustainable steps on how to eat healthy in your busy life.
Meals will include continental breakfasts, drop and go catered lunch, tapas style cocktail party and an interactive chef's dinner presentation. We will accommodate dietary restrictions and needs by request ahead of time.
The Accommodations:
TBA
* Investment for all of this and more only $1,111
Early Bird Special $999
First come, first serve booking!
Please contact me for questions and reservations.
melissa@bewellmel.com gail@change-magic.com
*Ageless loyalty specials
Hello, you amazing Ladies!
We are so excited to announce our Winter Retreat February 6th-9th 2020
Reset and Reset
Yoga, Nature, Women, Private Chef, Papering and SO much more!